Wrought Iron and Aluminum Railings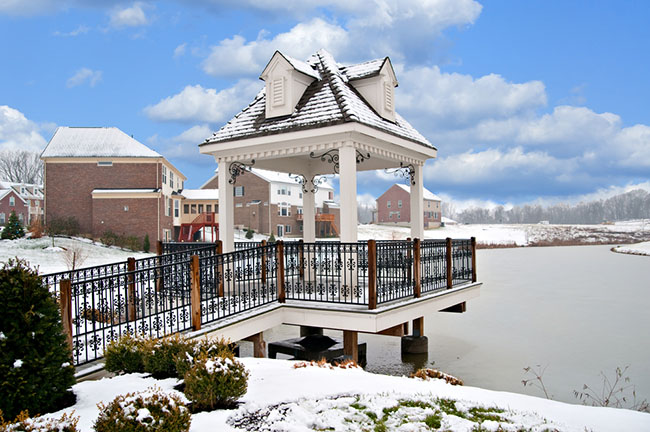 Wrought iron railings and aluminum railings can add a touch of elegance to any deck or porch. Builders Surplus Center carries a wide variety of railing designs at any given time, but our inventory does change frequently, so if you see something you like now, go ahead and get it, because we may be out of stock tomorrow.
We frequently get surplus wrought iron railing and aluminum railing from some of the best suppliers in the business.
The iron railing and aluminum railing of today is not the railing from your grandmother's house that needs to be sanded and repainted, year after year. Today's technology and powder coating makes these railing systems durable and virtually maintenance free, making it suitable for any patio, porch, deck or balcony. Gate systems are also available to coordinate with your wrought iron and aluminum railing.
Call us at 410-287-7040 or stop in today to check out your wrought iron and aluminum railing options at competitive prices. Delivery service is available.
All prices subject to change without notice.