Soffit and Gutters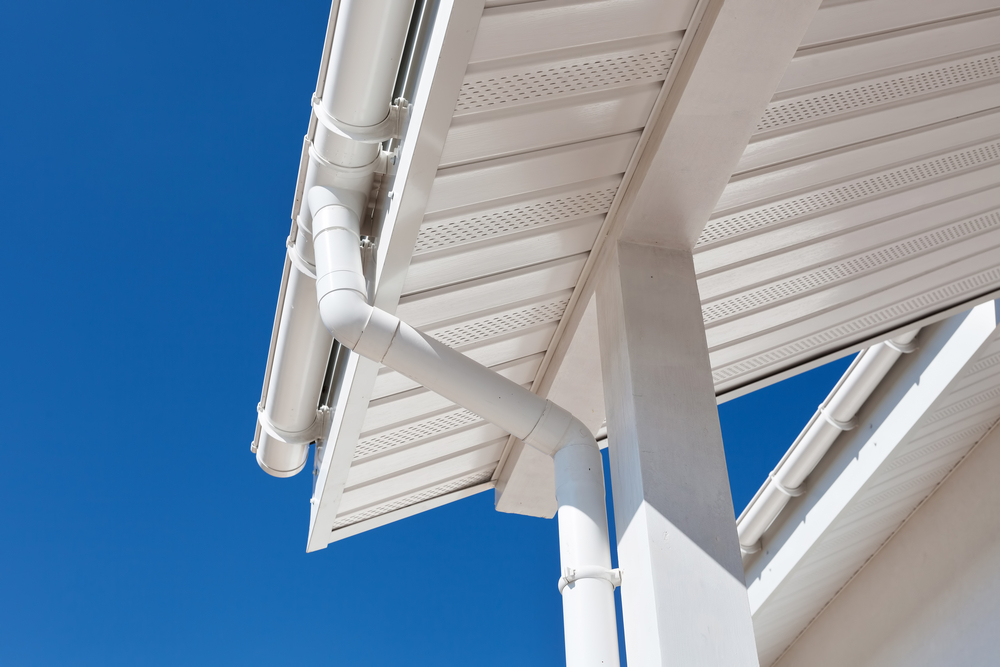 Builders Surplus Center carries soffit, fascia and gutters for your building needs. Like anything else in the building supply industry, changing technology presents you with more choices than ever before. While the standard color is still white, soffit and gutters are available in a rainbow of colors and a variety of textures.
Soffit serves both an aesthetic and functional purpose for a building's roofing system.  It protects the eaves — without it, you would see your rafter beams fully exposed. Cover it up with soffit, in the style and color that you like, and you add some instant and easy character to your home or building. Soffit also helps your attic breathe.
We carry aluminum gutter systems. Most gutter systems come in sections, with gutters, downspouts, elbows, endcaps and more. Our building materials experts will make sure you have everything you need to install your gutters.
Call us at 410-287-7040 or stop in today to check out our competitively priced inventory of soffit and gutters before you go anywhere else. Delivery service is available.
All prices subject to change without notice.